We all made it through 2020! Now we're faced with a new set of challenges in returning back to a new looking workplace with some significant changes in how we manage our new and existing workforce as well as supporting users.
What challenges are companies facing? How are they being handled? What can we expect next and how can we learn from our peers who have already gone through it?
We're bringing back our virtual roundtable event to get together as a market in Western & Central NY to discuss...
This event will take place on June, 25th 2021 from 1:30-3pm.
We will be utilizing Zoom breakout rooms. For best experience download the latest version of Zoom @ https://zoom.us/download...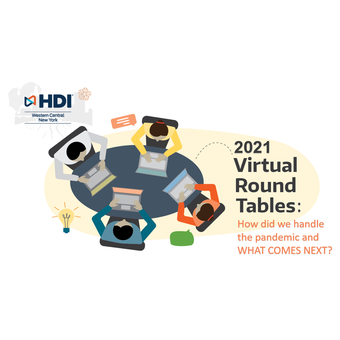 Zoom Link sent day before (& of) Event