Our annual Leadership event is back! This year we are going LIVE an exciting lineup of speakers that will be sure to leave you feeling RE-charged! The Leadership Conference is intended to bring local leaders together for a day full of new perspective, tips and guidance in order to take on whatever challenges we may face in the workplace, and tips to overcome and improve your leadership skills.
Join us on November 17th , from 10:30am-4:30pm for a day of inspirational messages on the topic of effective leadership, along with opportunities for networking , prizes, giveaways, breakouts and group building activities from a distance, of course.
We are excited to announce this years lineup of Speakers:
Kirk Weisler: "Aaaah, The RE-freshing Leader" Unleashing the Power of RE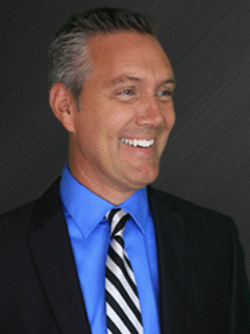 "RE-charge your batteries, RE-fresh your leadership spirit, and help your team RE-alize more of their RE-silinence as they get RE-connected with their mission, and Re-focused on their strengths.
This will be a fun, engaging session with immediately actionable take-aways to assist you as a leader as you assist your team. It's just what RE-Freshing Leaders DO! "
Bio: Chief Morale Officer Kirk Weisler is an expert at creating outrageously cool workplace cultures and high-performance teams. Over the past 19 years over 50,000 Leaders from organizations including Delta, MAYO Clinic, Johns Hopkins, YUM Brands, Bausch & Lomb, General Mills, Coca Cola, have specifically sought Kirk's advice and wisdom on building teams, strengthening leaders and improving culture. His unique background as a US Army Ranger, a member of the 19th Special Forces Chaplaincy, his work with At-Risk Youth and experience as a Master Storyteller & Team Builder make him a very fun, engaging, and sought after speaker. He authored the Best Smelling book, The Dog Poop Initiative and the semi –sweet best smeller, "The Cookie Thief. Kirk lives in Phoenix AZ with "Wonderful wife Rebecca and their six remarkable children."
Phil Gerbyshak: "Leading Your IT Service and Support Team in the New Normal"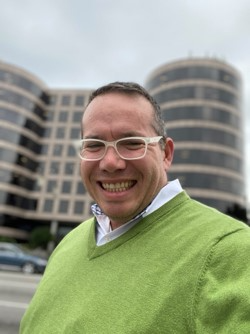 "Times have changed. Some of your team is coming into the office. Some of your team is working at home - some for the first time ever. Maybe it's YOUR first time ever working with a hybrid team.
How can you lead your IT service and support team in the new normal? How can you get your team up to speed as quickly as possible to connect with those they serve - and how can you connect with them AND the business so you can keep them motivated, keep service levels high, and keep customers and your leadership team happy and well taken care of - for people you haven't seen in months, if ever?"
Bio: Phil Gerbyshak is an award-winning speaker, and the author of five books including Service Desk Manager's Crash Course and Help Desk Manager's Crash Course. He's been featured in the Wall Street Journal, USA Today, Forbes, Fortune and many other publications online and offline about leadership, sales and the profitable use of social media. He is the host of the podcast Conversations with Phil Gerbyshak, and has been featured in numerous magazines including features on 4 covers, and he is the author of more than 3,000 articles. As a former vice president of information technology and service desk veteran, Phil has taught countless IT service and support professionals and leaders how to better lead themselves and their teams.
Tom Bachmann: "Leading Ourselves Through Uncertainty and Starting From Curious"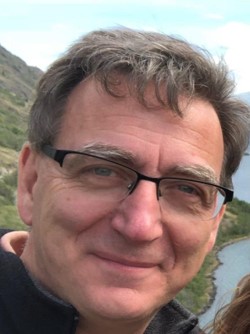 "Your brain's first reaction to change is fear. Although it's perfectly natural, you don't have to be ruled by it. By mastering 5 easy tips, you can successfully lead yourself through uncertainty and face the demands of our ever-changing world head on. Start from curious, let go of judgment and embrace a new frontier of innovation by creating a powerful habit of asking very simple questions in your day to day routine."
Bio: As the Culture Shaping Master Champion with Paychex, Tom has over 30 years of experience in training and leadership development. He is currently leading an enterprise wide strategic initiative to help transform the company's culture into a collaborative and values-based environment that strengthens employee engagement while driving bottom line results for the company. For the last 20 years, Tom has been teaching leadership and management skills to Paychex managers from around the country, Europe and India. He also specializes in preparing senior leaders with their presentation skills, focusing on their leadership presence and ability to communicate powerfully and professionally.